Minerva Spinner Ring
Regular price
Sale price
$69.00 USD
Unit price
per
Sale
Sold out
Finding a ring you'll love for a lifetime is something to celebrate. Here it is: made by heart and hand this ring features three 14k gold plated bands that loosely spin. Easy to wear and it's known to help reduce anxious feelings and anxiety while also looking fabulous.

The Minerva spinner ring features three gold filled spinning bands that act as a statement of zen. Each of these spinning bands move all on its own creating a calming element for all who see it.

Please note: Due to the one-of-a-kind nature of this ring, exact colors and patterns may vary slightly from the images shown. Comes with a 925 sterling silver quality stamp as a symbol of guaranteed product quality.

Ring Specifications:

Ring Width: 10.5mm

Ring Weight: 7.1g

Materials: 925 Sterling Silver, 14k Gold

Band Colors: Sterling Silver, Yellow Gold
Free Shipping & Returns

We offer free shipping and returns on all US orders. 

Easy Exchanges

Exchanges are free. Try from the comfort of your home.

Dedicated Customer Service

Need help? Our customer service team is ready and waiting to assist.
In The News
"Small family-owned Ideaure Jewelry is an absolute gem (literally) for unique sterling silver and gold pieces all while celebrating happiness and bringing more shine to the world." – GLAMOUR MAG
Designed For Joy
Small moments of happiness mean everything. Choose jewelry to bring you joy, everyday.
Always With You
For the times when joy is a little harder to find, Ideaure is on hand. We design our jewels to be not only an elegant accessory, but a secret companion when you need a moment to be. 
Made For You
At Ideaure, we like to say our jewelry is made by "heart and hand". That's because we know the love and care that goes into each piece.
Rave Reviews from Real Customers
Customer Reviews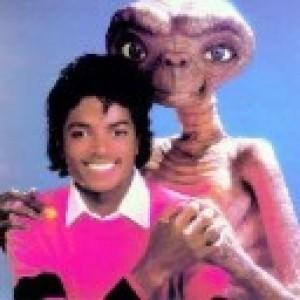 SP
03/16/2022
Sheila P.

United States
Gorgeous spinner ring delivered as promised – five stars!
I am so very happy with this spinner ring. It's simple but striking and unique in it's own sense. It doesn't look cheap and good value for the price. I've owned it for about three months now and it's held up very well. None of the bands have tarnished or anything like that. I typically take good care of my jewelry so I usually never have issues anyways. I'll be ordering other spinner rings soon.
02/10/2022
Mary S.

United States
Don't say anything just buy it
I LOVE IT... It's so pretty I was looking for something like this for a LONG TIME. I love how the silver and the spinning bands actually have some thickness to it. Really a good quality piece of jewelry.
07/14/2021
Kennedy C.

United States
The ring I didn't know that I needed
I don't normally write reviews but I have had this ring for almost 3 weeks now. I got sized at Walmart and then ordered it here online. It arrived quickly, true to size, and to be honest is irreplaceable to me at this point. I ordered in size 7 and originally wanted something I could wear that was discreet enough in professional situations. After almost 3 weeks there have been no issues. When my anxiety comes I just take a deep breath and twirl the three bands. In completely quiet rooms if you're spinning it super fast you can hear the metal tinny noise, but no one realizes it's coming from you, and to quiet it by rolling it slowly with my thumb (I keep it on my pointer finger for easy access). Now I don't even leave home without it. It's never bothered my skin, comfortable, smooth and really lightweight. It is also indestructible after all the times I've hit it on the ground or floor (My friends call me "clumsy Kennedy" lol) This ring is perfect. Most people don't notice it and if they do they compliment it. Always refreshing when people notice. This ring is so amazing that I have recommended it to so many people. Thank you for making such a high quality affordable product and helping my quality of life. I've used this during speeches, singing on stage, when my Grandfather passed, and just for the everyday anxiety. It's become an essential tool to help me in a pinch to the point I don't even realize I'm wearing it.
07/14/2021
Barbara C.

United States
Perfect for a nervous wreck like ME!
I'm a big fan of this ring. As a child I had a fidget ring that I had used to love and had for many years until I lost it at work a few years back. I was really bummed and sad about it and it took me a while to get out of the habit but eventually I got over it. Recently though I've found myself fidgeting with all kinds of things and after breaking the 3rd pen, I knew i needed a solution. To the grace of god I had seen an ad for this ring on Facebook and knew it was EXACTLY what I had needed and been looking for. I went to the website immediately got my credit card and purchased this ring. It only took a couple of days to arrive (fast shipping). Not only is this ring functional and helps me with anxiety but it also looks STUNNING! Never thought I would get compliments on a spinner ring until now. All in all, I'm really happy with this ring and purchase. You should get one too!
07/12/2021
Claudia M.

United States
Gorgeous and very engaging
This ring is gorgeous. The detail is terrific and the overall quality is top notch. I have a teenage daughter who finds herself fidgeting a lot when she gets nervous. She is prone to biting her nails. This beautiful ring gives her an alternative choice when she is feeling nervous. She just loves hit. Her sister is already begging me to get her one as well. Nice item. Highly recommended. Sizing appears consistent with other rings that I've bought.
07/01/2021
Diane St.John

United States
SO glad I bought this ring
I love this ring so much. When I find myself turning the bands, I know that I'm starting to stress and need to relax. How fun is that? A nice looking ring that also helps with stress management. Cliched but true win-win if you ask me. People love it too!
07/01/2021
Millie M.

United States
EVERYDAY I wear this ring
I love it – it's my fidgity thing that I have with me all the time – way better than pen clicking or foot tapping and its super trendy. People ask me about it all the time and tell them where I got it from. Seriously, I must have referred 20 people here by now... It is a very fabulous and unique ring!
Some Of Our FAQs
How fast is shipping

Orders are shipped within 1 business day.

Orders are delivered to your shipping address within 3-5 business days if you choose standard shipping.
Where do you ship from?

All of our jewelry and products are shipped from Boca Raton, Florida.
How do I find my size?

If you don't know your size you can order one of our free ring sizers, they're very very helpful and reusable. CLICK HERE TO ORDER.
Will my jewelry tarnish?

We use 925 sterling silver for most of our jewelry. This type of jewelry does tarnish eventually. Especially, if you are around a lot of moisture. This is completely normal. You can remove tarnish with any polishing cloth.
What's your exchange & return policy?

We are happy to assist with any returns and exchanges. Please send us an email to hi@ideaure.com so we can assist.
Do you have special discounts?

When you sign up for our weekly newsletter, you'll receive a coupon code for 10% off your first order.
Do you offer Afterpay or other payment options?

Yes, we offer Affirm, Sezzle, and Afterpay for Buy Now Pay Later.

We also take many many other forms of payment. You'll see all of the available checkout options while checking out.
Didn't find your answer above?

Send us an email to: hi@ideaure.com and we'll get back to you as fast as we can.