Alviva Spinner Ring
Regular price
Sale price
$79.00 USD
Unit price
per
Sale
Sold out
A symbol of love, gratitude, and joy – this triple tone gold filled sterling silver spinner ring features a stunning leaf motive that creates the perfect backdrop to the three 14k gold plated spinning bands. Each of these spinning bands move all on its own creating a calming element for all who see it.

Please note: Due to the one-of-a-kind nature of this ring, exact colors and patterns may vary slightly from the images shown. Comes with a 925 sterling silver quality stamp as a symbol of guaranteed product quality.

Ring Specifications:

Ring Width: 10.5mm

Ring Weight: 7.1g

Materials: 925 Sterling Silver, 14K Gold

Band Colors: Sterling Silver, Yellow Gold, Rose Gold
Free Shipping & Returns

We offer free shipping and returns on all US orders. 

Easy Exchanges

Exchanges are free. Try from the comfort of your home.

Dedicated Customer Service

Need help? Our customer service team is ready and waiting to assist.
In The News
"Small family-owned Ideaure Jewelry is an absolute gem (literally) for unique sterling silver and gold pieces all while celebrating happiness and bringing more shine to the world." – GLAMOUR MAG
Designed For Joy
Small moments of happiness mean everything. Choose jewelry to bring you joy, everyday.
Always With You
For the times when joy is a little harder to find, Ideaure is on hand. We design our jewels to be not only an elegant accessory, but a secret companion when you need a moment to be. 
Made For You
At Ideaure, we like to say our jewelry is made by "heart and hand". That's because we know the love and care that goes into each piece.
Rave Reviews from Real Customers
Customer Reviews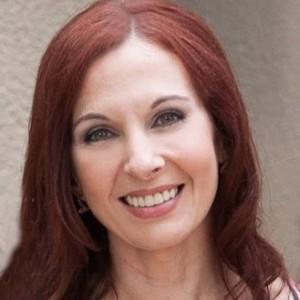 AK
03/16/2022
Allison K.

United States
Attractive well made piece of jewelry.
I have had this spinner ring for a few months and ABSOLUTELY love it. As an avid jewelry lover I must say Ideaure rings are quite unique. Especially when it comes to the spinning ring designs and overall craftsmanship. A lot of the time these companies use very thin metal and just doesn't like it will last. Not this one. The ring has a nice thickness and I love love love the fact that they use silver, yellow gold, and rose gold for this design! Even though I have fat fingers, it looks nice on my hand. It is super comfortable to wear and I have receive several compliments on it.
02/10/2022
Lisa J.

United States
Beautiful ring, I just ordered another one
Spinner ring is just as described. Very comfortable, unique and beautiful. Packaged nicely with AMAZING customer support.
02/10/2022
Patricia M.

United States
Beautiful and eye catching
This is a beautiful ring. Very nice craftsmanship. The band is very comfortable and true to size. This one is so smooth and fits so well. Now I want another one for my ring finger! This would be a great gift item as well.
01/12/2022
Jill S.

United States
So gorgeous I ordered two of them!
I hadn't heard of a fidget or spinner ring before and I was unsure of sizing because I've only ever worn rings on my ring finger. I wanted rings for my middle and index fingers. So I ordered a couple of sizes in two different rings from this same company. One fits my middle finger and the other fits my index finger. They are both gorgeous! I love them and I'm keeping both of them! Thank you for both of these lovely rings! Forgot to mention. the quality of the metal is brilliant! Feels very durable.
01/06/2022
Lisa C.

United States
Beautiful Spin Ring It's Well Made
I love it! I wear it on my pointer and spin it all the time.
07/16/2021
Allison J.

United States
This is so perfect
I can't say enough good things about this ring. I have dermatillomania and this ring has helped me SO much just in the few days I've had it. I've already ordered two different styles for my other hand. It seems very sturdy and well-made so far. If you suffer from OCD/body-focused repetitive behavior problems, give this one a try! It works better than other fidget toys I have used because it's already on your hand you don't have to reach for it. Highly recommended.
07/14/2021
Barbara L.

United States
Worth every single penny to help with my anxiety
I looked for rings that had the ability to spin, in order to provide an outlet for anxiety...instead of biting my nails or fingers. I purchased this one and another, so I've been wearing one on each hand. I had to spend a few days figuring out which fingers worked best for "spinability" and have found the ones that work. Am really happy with how these both fit and have definitely helped me with anxiety. My fingers look and feel so much better!
Some Of Our FAQs
How fast is shipping

Orders are shipped within 1 business day.

Orders are delivered to your shipping address within 3-5 business days if you choose standard shipping.
Where do you ship from?

All of our jewelry and products are shipped from Boca Raton, Florida.
How do I find my size?

If you don't know your size you can order one of our free ring sizers, they're very very helpful and reusable. CLICK HERE TO ORDER.
Will my jewelry tarnish?

We use 925 sterling silver for most of our jewelry. This type of jewelry does tarnish eventually. Especially, if you are around a lot of moisture. This is completely normal. You can remove tarnish with any polishing cloth.
What's your exchange & return policy?

We are happy to assist with any returns and exchanges. Please send us an email to hi@ideaure.com so we can assist.
Do you have special discounts?

When you sign up for our weekly newsletter, you'll receive a coupon code for 10% off your first order.
Do you offer Afterpay or other payment options?

Yes, we offer Affirm, Sezzle, and Afterpay for Buy Now Pay Later.

We also take many many other forms of payment. You'll see all of the available checkout options while checking out.
Didn't find your answer above?

Send us an email to: hi@ideaure.com and we'll get back to you as fast as we can.