Alessio Gemstone Ring
Regular price
Sale price
$98.00 USD
Unit price
per
Sale
Sold out
A real show stopper! 925 sterling silver, 14K yellow-gold, and hand-cut cubic zirconia gemstones, combine to give this classic design an on-trend look. Perfect for you or as a gift. Order today; as a limited edition piece, quantities are limited.
The compliments will be coming forever as it catches the light from every motion. A true perennial piece…

Labeled and hand stamped 925 sterling silver, we guarantee that you'll find love in this piece with its amazing shine in the middle...and all the way around! A perfect starter or addition to anyone's collection. Don't miss out on your chance to shine!
Ring Specifications:
Ring Width: 11.6mm

Ring Weight: 12gram

Materials: 925 Sterling Silver, 14K Gold

Gemstone: Cubic Zirconia

Gemstone Color: Clear

Band Color: Sterling Silver, Yellow Gold
Each piece from this catalog is unique. Gemstone and metal weight information is given for information only and may vary slightly from one piece to another.
Free Shipping & Returns

We offer free shipping and returns on all US orders. 

Easy Exchanges

Exchanges are free. Try from the comfort of your home.

Dedicated Customer Service

Need help? Our customer service team is ready and waiting to assist.
In The News
"Small family-owned Ideaure Jewelry is an absolute gem (literally) for unique sterling silver and gold pieces all while celebrating happiness and bringing more shine to the world." – GLAMOUR MAG
Designed For Joy
Small moments of happiness mean everything. Choose jewelry to bring you joy, everyday.
Always With You
For the times when joy is a little harder to find, Ideaure is on hand. We design our jewels to be not only an elegant accessory, but a secret companion when you need a moment to be. 
Made For You
At Ideaure, we like to say our jewelry is made by "heart and hand". That's because we know the love and care that goes into each piece.
Rave Reviews from Real Customers
Customer Reviews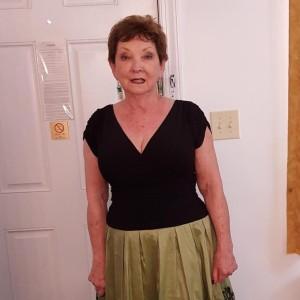 CR
08/04/2022
Charlene R.

United States
Sparkly, affordable, beautiful, well-designed. Nice BANG for your buck!
This was my first online jewelry purchase. I was very skeptical to say the least as I figured it would just be another Instagram scam. It arrived and looked ABSOLUTELY stunning. For the price well above expectations. The bands are sturdy and detailed so nicely. MUCH better than I had anticipated when first seeing it online. I've been wearing it all for a few weeks now (doing dishes, showering, yard work) and it is still super sparkly and has NOT turned my finger green!
08/04/2022
Vicky N.

United States
Surprised by the quality and beauty. I love it!
Absolutely in love the Alessio gemstone ring. It fits perfectly according to size (sized up .5) and it's so PRETTY yet adorable and affordable! It's comfortable to wear. I don't really feel it so I can wear it at any time without it bothering me, or feeling like it's in the way. Lots of compliments from this beauty.
07/12/2022
Gladys M.

United States
I was practically blinded by the sparkle of this ring
Wow! I was practically blinded by the sparkle of this ring. Fabulous beauty. Love mixed metal jewelry that use sterling silver and yellow gold. This has become my favorite "go-to" ring! Perfect weight and width that I like and it's simple yet unique design goes with everything I typically wear.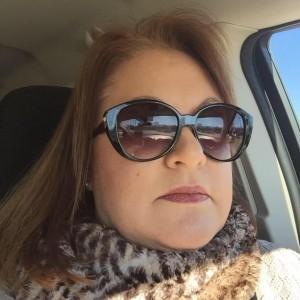 AB
05/31/2022
Avida B.

United States
This is only the beginning of my Ideaure collection
I absolutely LOVE this ring! It's a statement piece for sure. I spotted it right after a hefty purchase with Ideaure, so I had to wait a couple of weeks and pray there was still one left in my size. I was very lucky that I found one. The ring is solid and made well with sterling silver, fits true to size. I thought it would be uncomfortable due to the design but it's not. I wear a size 7. Even more beautiful in person, and as always, the detailed work of the Alessio ring in this collection is so intricately done. I'll be adding so many more pieces to my collection.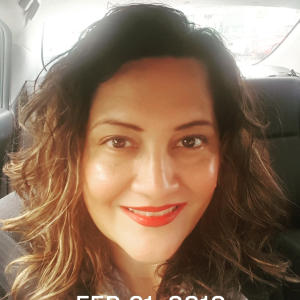 BT
04/19/2022
Barbara T.

United States
Temporary replacement for my wedding ring. Really a beautiful ring.
So I've been looking for a fair priced temporary replacement for my wedding ring since I've lost a lot of the weight I gained from Covid. I love this ring, honestly love the uniqueness of it and has a nice sparkle to it. After having it for some time now I haven't had any issues with my finger turning green or tarnish. Usually sterling silver tarnishes after some time but I guess I've been really lucky with this one. This ring did not disappoint, I'm very happy with this purchase so far... Definitely recommend!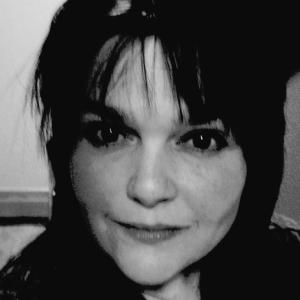 MS
04/04/2022
Mary S.

United States
Skeptical at first it's absolutely precious!
So much nicer than I had ever expected (wayyy better than the photos). Very pretty. Very unique. If you were it often you will surely be recieveing lots of compliments. So nice that I wasn't only surprised... I was amazed. Its not a 500 dollar ring but it looks much more expensive than it was. Well worth the low price. Shipping was quick and it was a nice easy transaction. Thank you!!!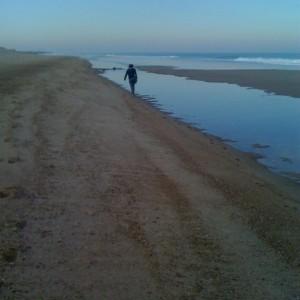 AS
03/27/2022
Annie S.

United States
I Ordered this ring from Facebook and replaced it as alternate Wedding Band
When I saw this advertisement come up on my Facebook sidebar I really couldn't help myself but check out your website and jewelry! I LOVED absolutely every thing I saw but I was looking for a beautiful, inexpensive "replacement" wedding band that could serve as a interim ring while I finished loosing weight (darn you COVID!) So I took a chance and ordered it! I REALLY COULDN'T BE HAPPIER WITH THIS RING! It's everything I was looking for and MORE! True to size, at least for me and my finger (size 7), absolutely stunning and I have gotten SO MANY compliments on this! Beautifully designed piece whoever designed it knocked it out of the park on this one! I've had this piece a couple of months now and it still looks BRAND NEW. I can't wait to order more from this amazing little company! It's very obvious that you make things with your heart and hands! It really shows and shines throughout! Way to go and make sure to keep it up! Will be purchasing more VERY soon for some gifts as well! If anyone is undecided because of the prices, don't be... Well worth the price tags and beyond!
Some Of Our FAQs
How fast is shipping

Orders are shipped within 1 business day.

Orders are delivered to your shipping address within 3-5 business days if you choose standard shipping.
Where do you ship from?

All of our jewelry and products are shipped from Boca Raton, Florida.
How do I find my size?

If you don't know your size you can order one of our free ring sizers, they're very very helpful and reusable. CLICK HERE TO ORDER.
Will my jewelry tarnish?

We use 925 sterling silver for most of our jewelry. This type of jewelry does tarnish eventually. Especially, if you are around a lot of moisture. This is completely normal. You can remove tarnish with any polishing cloth.
What's your exchange & return policy?

We are happy to assist with any returns and exchanges. Please send us an email to hi@ideaure.com so we can assist.
Do you have special discounts?

When you sign up for our weekly newsletter, you'll receive a coupon code for 10% off your first order.
Do you offer Afterpay or other payment options?

Yes, we offer Affirm, Sezzle, and Afterpay for Buy Now Pay Later.

We also take many many other forms of payment. You'll see all of the available checkout options while checking out.
Didn't find your answer above?

Send us an email to: hi@ideaure.com and we'll get back to you as fast as we can.